Promethium IT Solution, offers IT Staff Augmentation services, which helps companies overcome their workforce challenges effectively. Our services allow information technology companies to quickly add or reduce resources to efficiently meet the changing requirements, without carrying the cost and liabilities of additional full time employees.
With their extensive experience, our team of IT staffing experts follow industry proven process to cater to client's staffing needs. Our IT recruiters closely interact with the companies to identify their staffing needs. Through our IT Staff Augmentation services, we help information technology companies across the globe identify the talents they require.
Our IT Staff Augmentation services assure information technology firms that they will get the best talents wherever and whenever they want.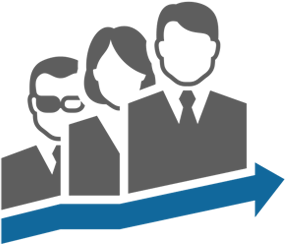 Here are the key benefits to IT Staff Augmentation
Cost-Effective –

Avoids costs and liabilities of direct employees by restricting full time wages year-round

Flexibility –

Allows companies to easily ramp up and down their staff when needed

Control –

By using IT staff augmentation, an organization can maintain complete control over its workforce

Help Meet the Aggressive Project Timelines –

When it comes to meeting the aggressive deadline of any project, you need to acquire more resources. In this case, staff augmentation services are the best option to overcome the resource issue

Ease of Adoption–

Staff augmentation model is easy to adopt than a project outsourcing model